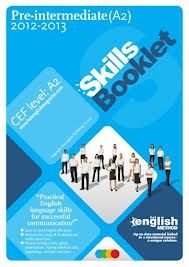 The Hot English Method consists of two interlinked products: Hot English magazine & The Skills Booklets.
The Skill Booklets offers a syllabus that provides language-learning structure. The Skills Booklet is full of useful and essential language for everyday communication, and come with
speaking activities for students to engage in. Each Skills Booklet consists of approximately 100 pages divided into units.
File size: 13 MB
File type: PDF